Silver and Gold Labrador Retrievers

Intelligent, Happy and Healthy Labradors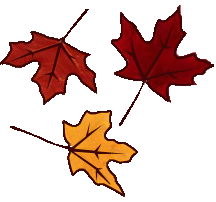 At Silver and Gold Labrador Retrievers we breed for intelligence, conformation , health & athletic ability plus the wonderful Labrador temperment.

As I became aware of the small gene pool in Silvers, and the fact that Silvers are a double recessive diluted gene, we decided to do alot of research and purchased dogs from different places in the United States and had several of them shipped to me as pups.

I wanted to make sure we had excellent bloodlines and excellent Silver Lab pups to offer to the public.  I am so pleased with my dogs and I am sure you will be too. 

They are smart, healthy, affectionate, loveable, devoted, ambitious, motivated and not hyper or crazy... and they love to retrieve !  

 All pictures on this website are of my pups and parent dogs and parent dogs as pups.  No pictures   are " stock photos" . The photographs were taken by me , family & friends or my puppy owners.  All our dogs are cared for daily by me and my family.  They are home raised, trained and socialized.  We are a premiere breeder of Silver Labs in Oregon, Washington, Idaho, California and Arizona.  Many of our pups have been homed to other states in the US- Florida, Georgia, Oklahoma and many more.  In addition to our pups being hunting and family pets, we are a "breeders breeder".  Highly respected breeders add one of my pups to their bloodlines. 

We hope you enjoy our

 "advertisement free " web site  

Double click on below video to enlarge the screen

All pictures on this website are owned and copywrited by SilverandGoldLabradors.com.  Copyrights strictly enforced.  All pictures are of my dogs and/or offspring.  We hope you enjoy our advertisement free website.  Use of my photos without permission is strictly prohibited.

 At Silver and Gold Labrador Retrievers, we have spent years of time, research, expense and risk in terms of  of our  purchasing our dogs originally, pedigrees researched, health testing done and other important procedures.  In order to raise, train and breed our fine dogs,  we have taken a tremendous amount of care and selection in our raising, training and reproductive process.