Silver and Gold Labrador Retrievers

Intelligent, Happy and Healthy Labradors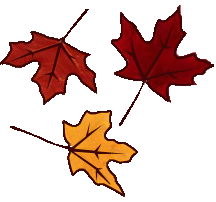 Welcome to Silver and Gold Labrador Retrievers. Home of 

 Happy, Healthy, Intelligent Dogs

"Make new friends, but keep the old, one is silver and the other gold........"

We raise, train and breed quality Silver & Charcoal colored Labradors .  We are a small, country farm that spends alot of time with our dogs!  

 Our dogs and pups excel in the field,  in agility and dock jumping.  They are fabulous family pets and wonderful companions.   Carefully selected and bred to improve the breed standard,  we are the premiere provider of  traditional and dilute colored Labradors in the Pacific Northwest.

Proudly raising and training Silver and Charcoal Labrador Retrievers.  We are excited about our fourth generation of improved litters.

Update: Ready Now...  Champagne/ PlatinumWhite pups.  Champagne is a white colored Lab that has a pewter cast to it.  The eyes will be a light green or light yellow. Super smart and easy going. These pups carry the silver gene. 

Silver & Charcoal Litter expected around Mid August.  Call or text ( text preferred) for details 971-227-3187.  

Accepting deposits if you would like to reserve yours now.  Seeking excellent family and hunting homes. Thank You!

We proudly recommend and offer Life's Abundance dog food. It is high quality and economical. 

For more information and to order , please see :  www.lifesabundance.com/silverandgoldlabradors for more information or contact me. 

There is a puppy starter pack that you may want to order in advance of bringing your puppy home.

P.S.  My Dogs Love Water  !!

All photos of dogs and pups on this website are strictly of my dogs and / or offspring. Copyrights strictly enforced.  No photo may be used without explicit written permission.

We hope you enjoy our *advertisement free* website !

***American Kennel Club Inspected yearly and in Compliance

 All of our dogs are our beloved pets. We raise puppies so others who love the Labrador breed as we do,  who want a companion for family, or hunting or therapy,  can enjoy this breed. 

Our goal is healthy puppies, and our dogs spend alot of  time interacting with us. They get plenty of excerise by going for long walks, fetching, chasing birds and off leash runs on our property.  They are obedience trained by and get plenty of social time with other people and dogs .

We believe in a healthy high protein diet and our dogs reflect that belief. They're healthy, strong and have beautiful coats.