Silver and Gold Labrador Retrievers

Intelligent, Happy and Healthy Labradors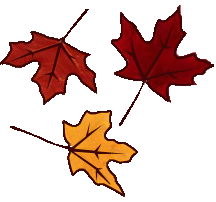 Prices & Contact Information

Prices & Contact Information

Your deposit is your commitment, so please be sure of your decision. Your deposit is non-refundable for any reason. 

Prices are $1500 for silver/charcoal/male or female puppy. This is FULL AKC registration. Our Chocolate or Black Silver Factored pups are $900 M/F Full AKC.   Please inquire when pups are born. Our pups are sold with Full AKC papers/ Full Registration.  

We offer Silver, Charcoal, Chocolate Silver Factored and Black Silver Factored pups as available.  Please inquire in November 2014.

***Shipping is available on a limited basis.  

Black and Chocolate Pups are  Silver factored : that means that they carry the silver gene  but don't show it unless bred to another silver or silver factored mate. They will produce silver pups if bred to silver/SF 

Please call or text if you are interested:Telephone & Text  971-227-3187  Thank you :)

The first few days of bringing your pup home may be a difficult adjustment.  Sometimes there is no problem, sometimes the pup whines at night.  Often a luke warm squishy hot water bottle will help them sleep at night, as it makes them feel they are back in the litter sleeping on top of each other.  

Your pup will have its first shots, worming, AKC papers and a puppy packet, Health guarantee and 7 days of puppy food.

Pups available!  Born December, 2014 Call or text 971-227-3187 Accepting Deposits

Puppies need lots of rest and you must take care to protect their growing joints. Please have children sit on the floor with your puppy, and do not let the pup jump off high platforms. Never push on your puppy's bottom to encourage them to sit.

Your puppy will need more vaccinations ! Please avoid places with heavy animal traffic ( i.e dog parks, rest stops, pet stores) until your pup has had all of his/her basic puppy vaccinations. Keep your young pup off the floor or in a crate when you visit your vet clinic. 

C**Note: These pups are bred specifically to excel in the field or as working dogs, yet be quiet enough to lay at your feet during their down time.  Approved homes only with preference to working /sporting/active homes.  Deposits required to hold a pup.  Deposits are NOT puppy specific and pups are chosen in order of deposits. We reserve the right to refuse placement for one of our pups for any reason at any time during the process .

List of No's:  No... we do not offer stud service, No.... we do not place pups to apartment homes, No... we do not negotiate price, No... we do not show our pups to you if you are only "curious" to see a Silver Lab.  Our time is limited, please contact us if you are truly serious, ready, willing and able to purchase one of our pups.